MineRalph
Hey itch.io people

We are proud to finally present the full MineRalph experience here on itch.io!
We wanna thank all our followers who have given us great feedback and followed our progress.
We had a rough launch as we discovered a major, and very nasty, bug right on the time of release, so sorry you had to wait a few extra hours.
Your can continue from your save progress from the demo, and if you want to start anew then just select level 1 from level select, or bind the restart speedrun button in settings.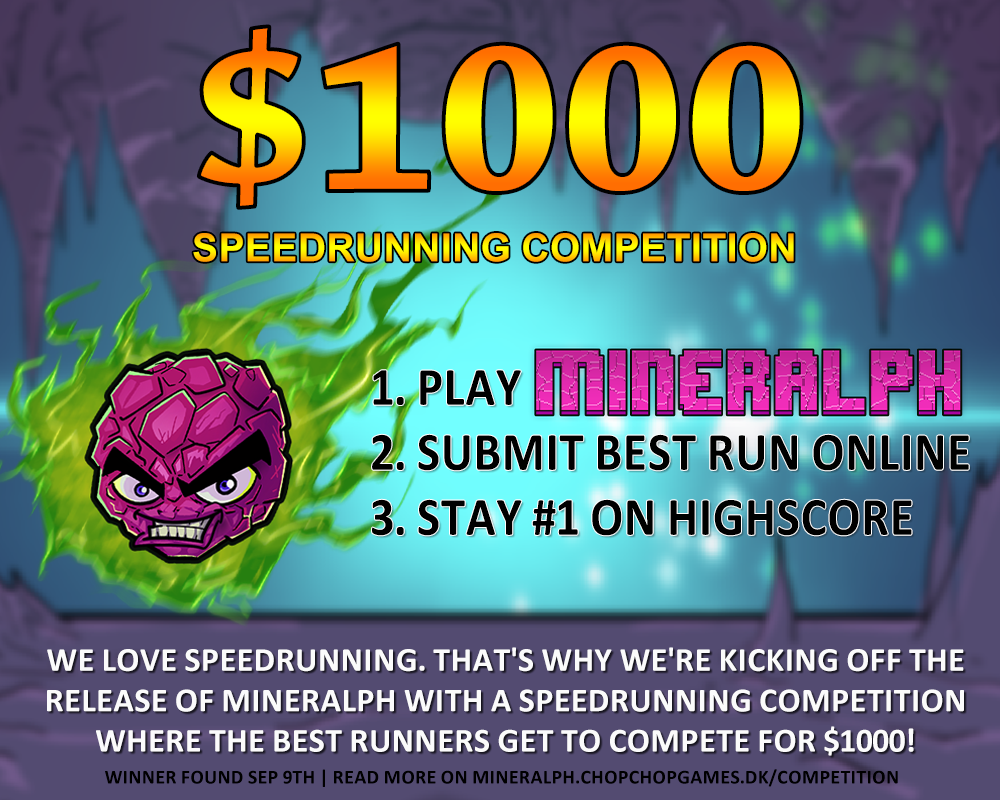 Speaking off speedrunning, we are launching our game with a speedrunning competition, and yes, you can win $1000! We love the dedication from the speedrunning community, and want to reward players for perfecting our game! You can read more about the rules on mineralph.chopchopgames.dk/competition
Steam keys are coming and if you bought the game already you will receive your free key within one day.
Now we are extremely tired and need to go to bed so this log won't be any longer than this :)
Files
Full_Linux_MineRalph.zip
245 MB
Aug 05, 2019
Full_Mac_MineRalph.zip
243 MB
Aug 05, 2019
Win_Full_MineRalph_64.zip
241 MB
Aug 05, 2019
MineRalphInstaller.exe
209 MB
Aug 05, 2019